Westville High School
One Hundred and Fortieth
Commencement Exercises
Two Thousand and Eighteen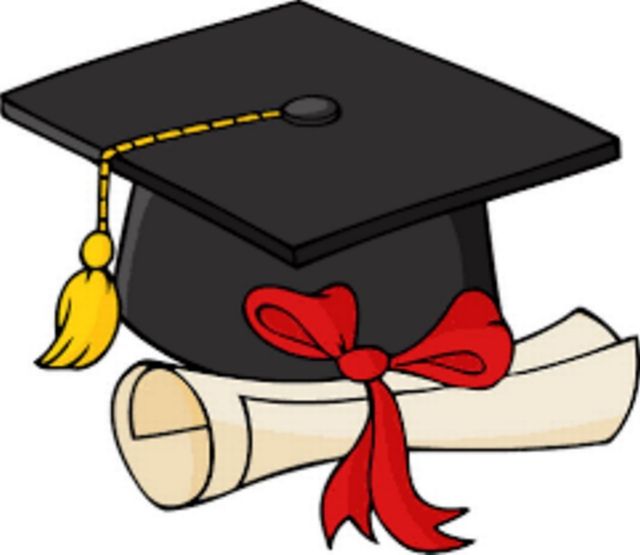 High School Auditorium
Westville, Indiana
Saturday, June Ninth at Twelve O'clock P.M.



Commencement Program

Processional
Band
"Pomp and Circumstance"
Band
"The National Anthem"
Advanced Choir

"Seasons of Love"

Senior Choir
Salutatorian Address
Valedictorian Address


Presentation of Class
Alissa Schnick, Principal
Acceptance of Class
Lynn Johnson, Ed.S.
Presentation of Diplomas*
Jeff Webb, Lynn Johnson, Ed.S.,
Josh Goeringer, and

Lynn Wilson

Graduation of Class
Lynn Johnson, Ed.S.
Class President's Address
Cassandra Borowicz

Senior Video

Closing Remarks
Alissa Schnick

Recessional
"Fanfare and Recessional"

Band
*Mr. Webb was nominated for this role by the members of the senior class.



Board of School Trustees
| | |
| --- | --- |
| President | Lynn Wilson |
| Vice-President | Mark Parkman |
| Secretary | Vicki Hannon |
| Secretary | Karen Jedrysek |
| Member | Wayne Hodge |

School Administration
| | |
| --- | --- |
| Superintendent of Schools | Lynn Johnson, Ed.S. |
| Principal of Westville Middle/High | Alissa Schnick |
| Principal of Westville Elementary | Brian Ton |
| Assistant Principal/Athletic Director | Josh Goeringer |
| Guidance Counselor | Daniel McKibben |

Class Officers
| | |
| --- | --- |
| Senior Class President | Cassandra Borowicz |
| Senior Class Vice-President | Ashley Hardesty |
| Senior Class Treasurer | Madelyn Klimek |
| Senior Class Secretary | Lacey Nichols |

Class Motto: "It is our choices, that show what we truly are,
far more than our abilities."
Class Song: "Congratulations" by Post-Malone
Class Flower: Tiger Lily
Class Animal: Giraffe
Class Color: Maroon

2017-2018 Senior Class
Cade Leonard Albers
Brady Michael Albert
Cassandra Kaye Bartley
Alex Gino Berry
Cheyenne Marie Bigham
Alexander Leigh Black
MaKenzie Wagner Boger
Geirdon Anthony-Lee Bond
Cassandra Jean Borowicz
Marissa Kelly Brindza
Austin Christopher-Brown Hennings
Brianna Nicole Cambe
Bailey Orion Cherry
Trey Nathaniel Cherry
Nickolas Lee Childress
Kortney Page Clem
Cooper Owen Coulter
Elizabeth Marie Davis
Brooklyn Sara Decker
Dakota Robert Diederich
Austin Micah Dolson
Christopher Lamarr Fields
Mia Cajmere Fleming
Ashley Raven Glapinski
Andrew Michael Glinski
Gabrielle Lynn Hanske
Ashley Marie Hardesty
Trent Michael Hisick
Janaya Tatiana Jackson
Ashli Amari Kimble
Chase Michael Klosinski
Tricia Sue Kresel
Britney Michelle Lawson


Hayley Marie Meyers
Autumn Nicole Mitchell
Lacey Jean Nichols
Marissa Camilla Niec
Kieffer Olvera
Claudia Nicole Patterson
Michael Christopher Payne III
Owen David Payton
Kiavian Michelle Scottiana Pender
Troy Montgomery Pluimer
Victoria Ann Reis
Kaylee Nicole Richardson
Halie Marie Riffett
Madison Marie Rogers
Abigail Ford Rotzien
Alexandria Reed Rotzien
Marc Anthony Santos
Abigail Haylee Scherer
Sarah Elizabeth Sechrist
Morgan Catherine Shreves
Karenjit Kaur Sidhu
Joshua Robert Spyker
Caleb Jackson Malachi Stout
Daniel Edward Thalmann
Andria Nicole Vanmeter
Jacob Paul Vogel
Hannah Leigh Walker
Tyrese Martell Walker
Jacob Evan Werdin
Tyler Jeremy Weddington
Kyler Austin Woods
Cali Ann Young





* National Honor Society
∆ Core 40 with Academic Honors Diploma

˜Students wearing the red cord have
donated blood to the American Red
Cross three or more times during their
time as students at W.H.S.

Pictures of today's ceremony will be available shortly by visiting
www.lifetouchevents.com
Event Password: WestvilleGrad2017

*Pre-Register and you will receive an email when the images are ready for viewing*

Find Us Online

Senior Class Gift

Online Extras
Mrs. Schnick's Speech
Class President's Speech
Valedictorian's Speech
Salutatorian's Speech