Westville High School
One Hundred and Thirty-Ninth
Commencement Exercises
Two Thousand and Seventeen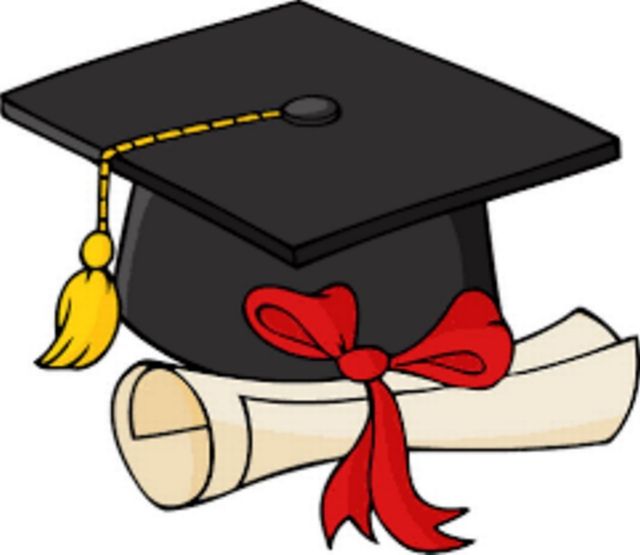 High School Auditorium
Westville, Indiana
Saturday, June Third at Twelve O'clock P.M.



Commencement Program

Processional
Band
"Pomp and Circumstance"
Band
"The National Anthem"
Advanced Choir
"Seasons of Love"
Senior Choir
Salutatorian Address
Madison Ann McKibben
Valedictorian Address
Alexandria Janas
Presentation of Class
Alissa Schnick, Principal
Acceptance of Class
Curtiss Strietelmeier, Ph. D
Presentation of Diplomas*
Todd DeVries, Curtiss Strietelmeier, Ph. D,
Josh Goeringer, and Lynn Wilson
Graduation of Class
Curtiss Strietelmeier, Ph. D
Class President's Address
Bryce Jones
Senior Video
Closing Remarks
Alissa Schnick

Recessional
"Fanfare and Recessional"

Band
*Mr. DeVries was nominated for this role by the members of the senior class.



Board of School Trustees
| | |
| --- | --- |
| President | Lynn Wilson |
| Vice-President | Mark Parkman |
| Secretary | Karen Jedrysek |
| Secretary | Vicki Hannon |
| Member | Gurpreet Singh |

School Administration
| | |
| --- | --- |
| Superintendent of Schools | Curtiss Strietelmeier, Ph. D. |
| Principal of Westville Middle/High | Alissa Schnick |
| Principal of Westville Elementary | Brian Ton |
| Assistant Principal/Athletic Director | Josh Goeringer |
| Guidance Counselor | Daniel McKibben |
| Senior Class Sponsors | Jerianne Koehm and Erick Smith |

Class Officers
| | |
| --- | --- |
| Senior Class President | Bryce Jones |
| Senior Class Vice-President | Gabrielle West |
| Senior Class Treasurer | Madelyn Klimek |
| Senior Class Secretary | Bryce Creutzburg |
Class Motto: "I don't know where I'm going from here, but I
promise it won't be boring."

Class Song: "Homecoming" by Kanye West
Class Flower: Sunflower
Class Animal: Dragon
Class Color: Gold

2016-2017 Senior Class
Nathan B. Albers
Brandon Andrews
Elizabeth Arceri
Denim Rae Bennett
Payton Bennitt
Austin Eugene Bohle
Tristan Bussie*
Lydia Annette Clemons
Chlarissa Combs
Cody M. Combs
Maxamillion James Correa*∆
Mackenzi Couchman
James Coros
Caleb Crawford
Bryce Michael Creutzburg*∆
Drake A. Cruse
Aaron Cunningham
Jacob DeChantal
Jadon Scott Dick
Madison Doss
Abagail Elizabeth Elkins
Rebecca Marie Emerick
Logan William Robert Enos
Chayse Glista
Grant Robert Gorrell
Julia Ann Hart
Mariah Shae-Marie Held
Angel Renee Hodum∆
Austin Matthew Jackson
Jaret M. James
Alexandria Janas*∆
Delia Lizabeth Jessop-Dustin

Kerra A. Jevyak
Bryce Richard Jones∆
Madelyn Paige Klimek˜
Elizabeth Nicole Larson*∆
Alyssa April Lehman
Tommy Eli Lemmon
Scott M. Lohman
Michele Lynn McEnterfer
Madison Ann McKibben*∆
Lynnea Monet
Bethany Faye Morgan
Nicholas J. Nieves
Alexa Jane Ann Odle
Makayla Pancer
Mary Darlene Parkman*∆
Kaycee Lynn Pease˜
Alyssa Nichole Rhodes
Kelly Alexis Rucker
Alexander Schmitt
Thadious W. Sheffer
Ronald A. Sibley Jr.
Spencer Wayne Skaggs
Brittnie Marie Sowards*∆
Britney Ann Sparks*∆
Julianne Joyce Toth
Brandon Kyle Watkins
Kaleb A. Weissert
Gabrielle Mae West
Ashley Marie Wilkerson
Leah Madison Willis*∆
Ellison Laney Wolfe

* National Honor Society
∆ Core 40 with Academic Honors Diploma

˜Students wearing the red cord have
donated blood to the American Red
Cross three or more times during their
time as students at W.H.S.

Pictures of today's ceremony will be available shortly by visiting
www.lifetouchevents.com
Event Password: WestvilleGrad2017

*Pre-Register and you will receive an email when the images are ready for viewing*

Please Tweet your student(s) congratulations and words of encouragement before the ceremony using the hashtag wvgrad17 to see your Tweet on the Twitter Wall located on the side wall of the gymnasium. You can also follow the hashtag to see other Westville Graduation Ceremony content (#wvgrad17)

Find Us Online

Today we also honor the career the career of High School Science Teacher, Mrs. Jackie Miller, who is retiring this year. Thank you Mrs. Miller for your dedication to the profession of education, and for educating thousands of students over the years including our Blackhawks!


Senior Class Gift

The senior class has graciously divided their class gift in to two parts. Half of the class gift was given as a monetary contribution to Caitlyn's Cause, a group honoring the memory of former student Caitlyn Fennell (class of 2011) who died earlier this year from acute lymphoblastic leukemia.

The other half of the gift was used to establish a scholarship fund in the name of the Class of 2017, to be given to a student in the class of 2018, which will hopefully be the beginning of a new tradition of giving amongst the Blackhawk family.

Online Extras
Prom 2017 Red Carpet (Facebook Video)
Prom 2017 Fashion Police (Facebook Video)
Diploma Signing Ceremony Pictures
Senior Class Picture
Together Since Kindergarten Picture
Mrs. Schnick's Speech
Class President's Speech
Valedictorian's Speech
Salutatorian's Speech